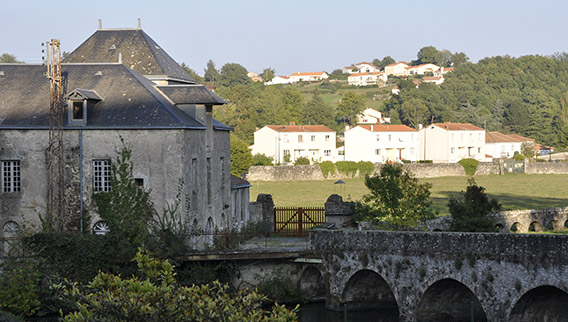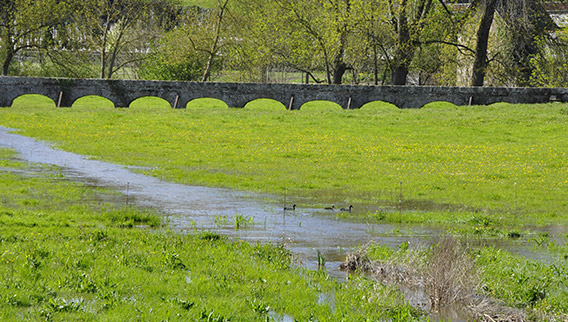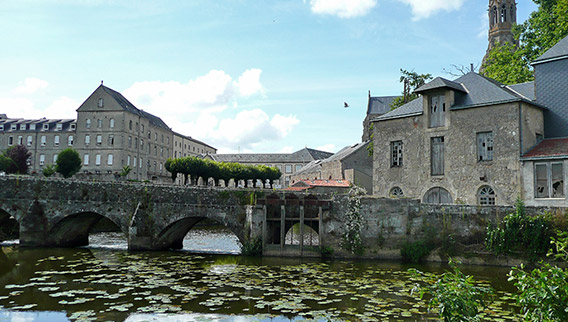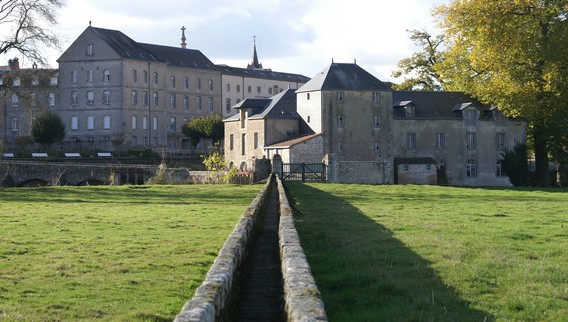 The Moulin de la Sagesse was built in 1835 at the behest of the then Superior of the Montfortian communities, Father Gabriel Deshayes.
The purpose of the building was simple: to produce flour – and therefore bread – in great quantities: "4,000 pounds per week, of which 700 are distributed to the poor!"
The supply of flour to the entire Montfortian family was now assured, but the Moulin de la Sagesse was not the only development to contribute towards guaranteeing the independence of the religious community.
To meet its need for water, Father Deshayes commissioned the construction of an aqueduct fed by the mill.
He also arranged for the installation of a suction pump to draw water from the river in order to :
-feed two reservoirs on land owned by the Daughters of Wisdom,
-and supply the laundry, wash houses, baths, watercress beds and fish farm, and serve to water the gardens…
But there's more!
Look at this 174-metre aqueduct that runs from the mill to the centre of the expansive meadows on the right bank of the river…
It was built to carry water drawn from the Sèvre to irrigate these meadows using an underground drainage network laid out as a spider's web.
Why ?
To encourage regrowth and produce several crops of hay a year.
Hay was important, because the Montfortian communities then had their own cowsheds, and stables, with some hundred cows, three pairs of oxen and a dozen horses all needing to be fed.